About
Trigg Networks is a trusted Australian IT services provider with fast, reliable service and local customer support.
Backed by the latest technology with uptime guaranteed
We have a keen focus on keeping businesses online and are determined to consistently take our service to the next level. Through competitive pricing, industry-leading customer service, and top quality equipment, we aim to ensure that every customer is satisfied with our service.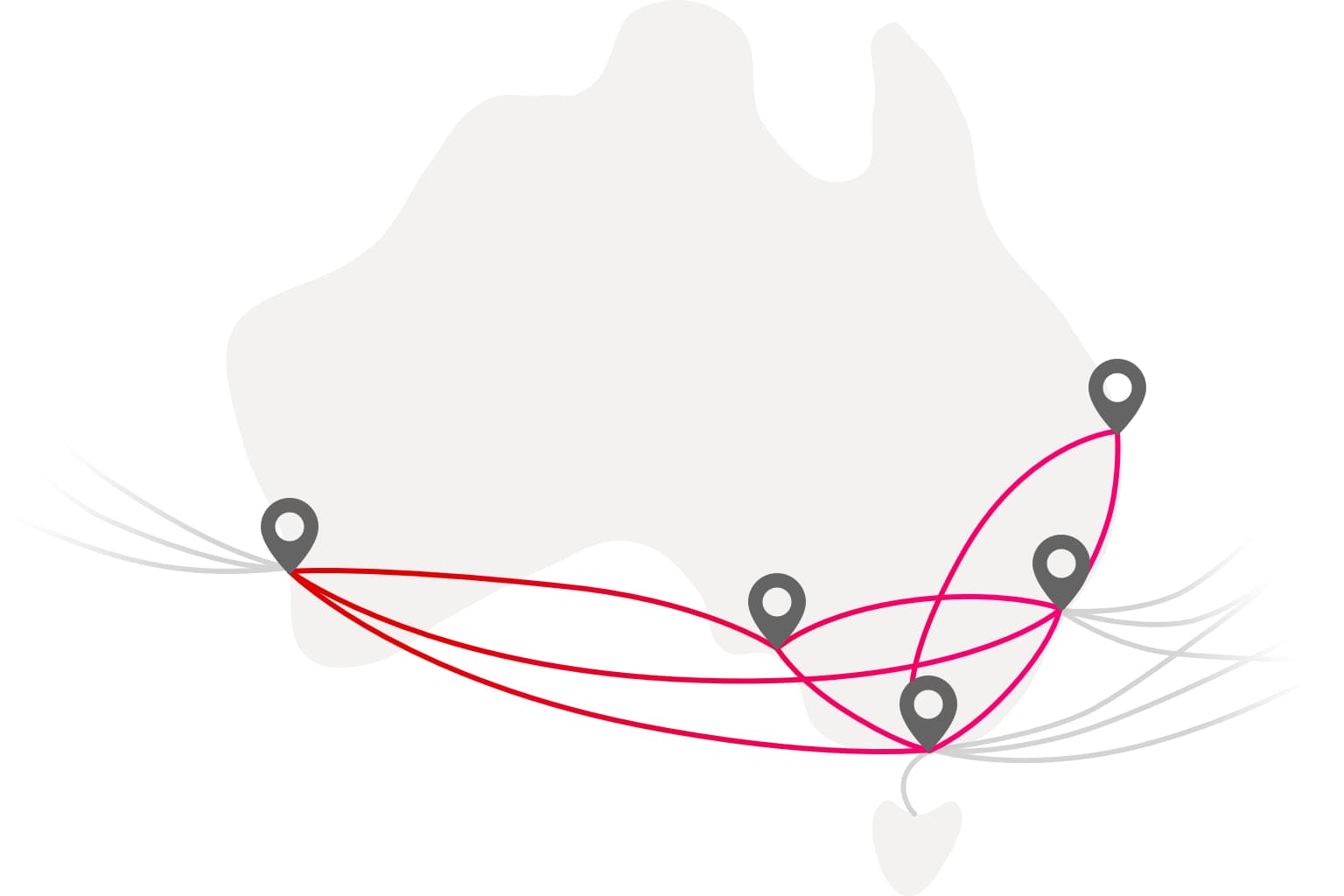 Our ever-growing network
Our fleet of servers are housed across six Australian data centres, all ISO 27001 certified secure facilities. Peering with all major networks, each server has a minimum of 1 Gbps connectivity.
Network locations:
Colocity DC1 in Adelaide, South Australia
NextDC B2 in Brisbane, Queensland
NextDC M2 in Melbourne, Victoria
NextDC P1 in Perth, Western Australia
NextDC S1 in Sydney, New South Wales
Equinix in Sydney, New South Wales